5/12/06 - Sonic Burger Commercial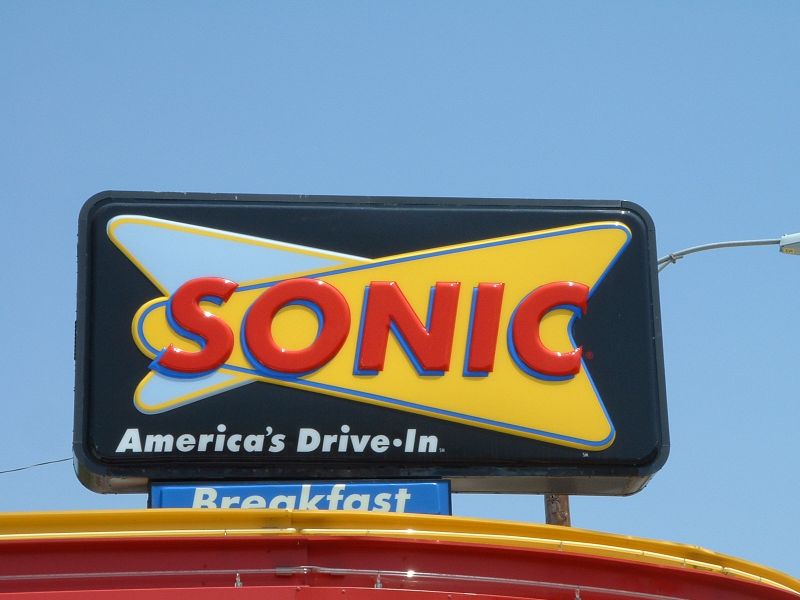 Have you watched tv recently? Every time I watch tv, especially basketball, I am forced to watch these stupis commercials for Sonic. There is not a single Sonic in the state I live in. There is not a single Sonic in the closest city (Philadelphia). In fact, the closest Sonic to my house, according to the Sonic website ie 69 miles away. Thats pretty far to travel for sh*tty fastfood.
To top it off, the commercials are incredibly annoying. In case you haven't seem them, allow me to describe them. Two semi-awkward guys are at a drive through. They attempt to order and make corny jokes. "Do you think bacon and sausage are friends like us? Only if like sausage is always borrowing money and forgetting to pick up bacon at the fairgrounds." Hold on one second while I stop laughing, I almost cannot type.
If I were to go to Sonic, I would order from the kids menu. Why? Because it has a corndog on it. Thats why. I like meat on a stick almost as much as I like hate on a stick.
Sonic Drive Through: I hate you.
P.S. I'm on vacation this weekend. Be back Monday with your regularly scheduled celebrity hate.